If you've sampled the energy of Bangkok and Pattaya on your Thailand golf experience, or enjoyed the sea air and world renowned courses of Hua Hin's Black Mountain and Banyan perhaps you should try a completely different dimension, Chiang Mai.
Chiang Mai is where locals and expatriates alike escape to, relishing the change of pace, clean air and a temperature that inevitably is 5 or more degrees cooler than the south.
Chiang Mai is the former capital of the Lanna Kingdom and is considered an area more allied with nature, with a diverse culture influenced by its position near the confluence of the Ruak and Mekong rivers and borders of Myanmar and Laos at the infamous Golden Triangle. As a hub of several ancient realms, Chiang Mai has been a center of knowledge exchange, religion, architecture and commerce for centuries.
The area offers so much more if you want to explore national parks and the extensive mountain ranges that border Myanmar. Surprisingly, the area has probably the best looked after and least well trod road network in the country, a magnet for motorcycle touring and a great platform for visitors to undertake a self-drive car trip.
There are several national parks, most notably Doi Inthanon, which has much to offer visitors besides its natural beauty and the highest peak in Thailand (8,400 feet). For centuries the area has been home to various hill tribes who still reside there and maintain their ancient way of life. At the base of the many peaks you will find Hmong villages, where the people continue to tend their fields as they have done for hundreds of years.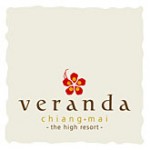 Unsurprisingly Chiang Mai has myriad branded hotels, but half an hour from Town, the Golf in a Kingdom Member Veranda Chiang Mai – The High Resort provides what may be the perfect vacation wind-down before you return home. Hear what recent guests have said:
"Stayed for a few nights which was perfect. So relaxing and very private and quiet around the hotel. The rooms were magnificently decorated and facilities stunning. Breakfast was great with plenty of variety. The infinity pool views were wonderful and sunsets spectacular. We sampled the various therapies/massages all of which were exquisite. All in all, we love this beautiful resort. It's truly hard to leave this paradise!"

As you're a golfer you'd be crazy to miss one more stunning course, Member Chiang Mai Highlands. These testimonies do it justice:
"Absolutely the best course I played in Thailand. Fantastic design, very challenging. We were 4 guys from Bangkok to play this one plus another but we chose to play Highlands twice!"
"Played on Nov 23rd for the first time. Such a wonderful discovery. This course is absolutely the best in the north and should rank easily in the top 5 if not top 3 in Thailand. Fairways and greens are in superb/tournament condition. Very well designed, very challenging from the back tee. This is the course I'll play every time when I'm in Chiang Mai from now on."
Finish your Thai golf experience in Chiang Mai, you won't be disappointed.