The Kingdom of Thailand has, for centuries, graciously invited visitors to explore its ancient cities, enjoy its lush, diverse countryside, and luxuriate on its spectacular beaches. Thailand comes to its renowned hospitality naturally. It's ingrained in the culture which, combined with its long and proud history, rich traditions and first-world amenities, lay the groundwork for as many memorable experiences off the golf course as exist on its many courses.
Culture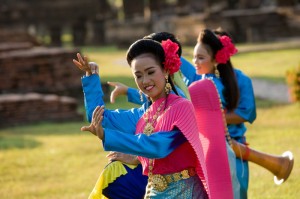 Thailand is host to millions of travelers a year and boasts all modern amenities imaginable, yet its cultural integrity remains largely intact. This is partly due to the fact that Thailand has never been conquered by a foreign power. Thai traditions are uniquely Thai, and they stretch back centuries. The importance of Buddhism in everyday family life cannot be underestimated. More than 95 percent of the country's 62 million people are practising Buddhists. This is reflected in the myriad red-roofed, ornate temples and ubiquitous saffron-robed monks throughout Thailand. The impact of Buddhism on daily life is no less pronounced. It supports a culture that is kind, gentle and respectful of all people, especially visitors.
Yet Thai culture is effortlessly fun-loving and serves as willing host to numerous festivals and holidays. Thais love showing off their cultural history and heritage. Nowhere is this more evident than in its drama and dance. Throughout Thailand, visitors will have the chance to see traditional Thai dances and plays performed by professional artists, students and school children. Whatever their background, all will be extravagantly dressed in Thai traditional costumes and elaborately made-up. It's a spectacle you won't want to miss. While in Thailand a visit to a major temple (known as a wat) is another must. Probably the best known are Wat Phra Kaeo (home to the Emerald Buddha) and Wat Po (home of the enormous reclining Buddha statue). Both are in Bangkok and easy to find
Spas and Health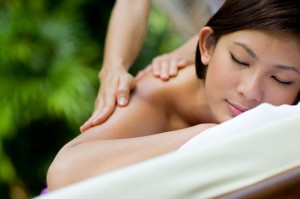 Thai healing traditions are nearly as ancient as Thai culture itself. Having exported its massage expertise around the world, it's no surprise that Thailand remains home to some of the most revered, luxurious spa resorts in the world. Indeed, Thailand is Mecca for rejuvenation and relaxation.
The Thai spa experience, with its staples of traditional Thai massage, herbal steam baths, healing arts, aromatherapy, yoga and beauty treatments, is rightly revered among world spa connoisseurs. Add a touch of Thai folk wisdom and dollop of gracious hospitality and you have the finest wellness experiences, body and mind, on earth.
Nightlife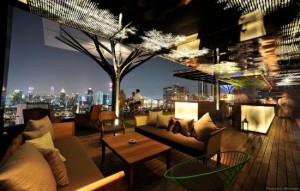 If you want to relax, have fun and enjoy yourself there is no better place than Thailand. This ethos is ingrained in the culture and offers something for everyone who partakes of it. Thais are a fun-loving people, and their enthusiasm and hospitality encourage you to do the same.
Throughout Thailand you can find nightclubs, pubs, sports bars, cocktail lounges, street hang-outs, karaoke, concert halls, night markets and open air beer gardens catering to every taste, nationality and persuasion. All are listed in comprehensive, local, English-language guides that are widely available in the centers of Bangkok, Pattaya, Phuket, Hua Hin and Chiang Mai (including all Golf in a Kingdom hotels and golf courses), so you will have no trouble finding like-minded people with whom to spend your time.
Sports and Recreation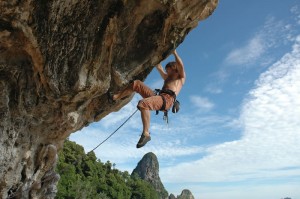 Thais love their sports. Some may be familiar with the country's predilections for golf and horse-racing (the Royal Bangkok Sports Club, right in the center of the city, is a once-in-a-lifetime experience on race days), but the choices run the gamut. On the more familiar side there is soccer and superb hiking trails.
Deep-sea fishing is understandably popular in the beach areas of Phuket and Pattaya, and the Andaman Sea is bountiful with game fish such as marlin, tuna, shark and king mackerel. Boats and equipment are ubiquitous and easy to rent. For the more curious and adventurous, consider Thai boxing and Takro, a cross between badminton, volleyball and soccer and played primarily with the feet and legs (no hands). It's fascinating to watch as the players keep the small, woven rattan ball airborne – spiking it with acrobatic, flying bicycle-kicks. However, for sheer spectacle and excitement, Thai boxing is a must-see. A mix of boxing, martial arts and whatever goes, fighters use knees, fists, elbows, feet and head to overcome their opponent. Bouts can be seen throughout Thailand and include a spiritual, almost religious element. In Bangkok, Lumphini Stadium is a great place to watch the fights and includes English-language announcers.
Outdoor Pleasures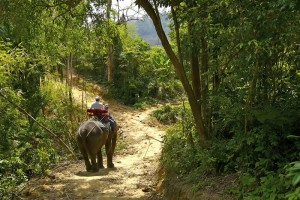 Blessed with a wide variety of natural habitats, Thailand offers a nearly endless array of adventures for nature lovers. From the mountains and national parks of the north to the tropical islands and crystal clear waters of the south, Thailand has something for everyone.
Thailand has also taken major steps to protect its environment with an emphasis on sustainable tourism, tourist education and the non-exploitation of eco-systems. Enjoy snorkeling, windsurfing, biking, walking, hiking, swimming, diving and sailing among many other activities.
In the cities, for a respite from the hustle and bustle, take advantage of the Thai love of green space. In Bangkok, there are many parks, but Lumphini Park is the largest and best known. It offers a large lake and welcoming shade beneath its many towering tropical trees. Also worth a visit is Dusit Zoo, the botanical gardens of King Rama IX Park and Queen Sirikit Park..
Shopping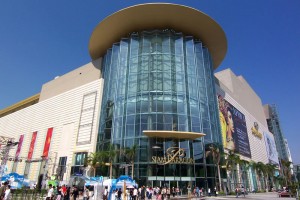 A constellation of shopping pleasures awaits you throughout Thailand. From the most modern, sleek and trendy malls and department stores to local markets, there are bargains to be found. Bangkok is world famous for its public markets such as Pratunam and Chatuchak. Here you will find goods from all over Thailand and Asia, all sold in small stalls by hard-working, individual entrepreneurs.
Bargaining is the norm, and half the fun, and expect to pay about two-thirds of the original asking price. Items that you specially want to seek include Thai silk (considered the best in the world), ceramics, jewelry, lacquer ware, furniture (rattan and hardwood) and hill-tribe crafts. Also don't forget a visit to a tailor – custom-made clothing can be hand-made in a couple of days at a fraction of the cost elsewhere.
Dining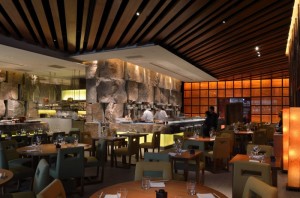 Thai cuisine is unique and delicious, combining the best of Chinese and Indian culinary traditions (it's not called Indo-China for nothing), while supplying more than enough native elements to make each dish truly Thai. Dishes include myriad takes on noodles, curries, sweet and sour soups and exotic spices.
Western cuisine is common most everywhere and some of the country's best cuisine is a fusion of east and west. Still, Thai food can be found everywhere, with street vendors a very common sight in Bangkok and other major cities. Restaurants range from sidewalk cafes to upscale eateries in exquisite surroundings with Thai dancers and dinner shows. There's something to meet everyone's taste and to match any budget. Regardless, all food is served with the traditional Thai hospitality and graciousness.