In Thailand, Hua Hin is the archetypal seaside town. Its popularity stemmed from the fact that it is very conveniently situated only a few hours from Bangkok and was used by the Royal Family as their refuge from the city. It remained a quiet sanctuary for many years. The first golf course Royal Hua Hin, was commissioned in 1924 mainly for British rail workers and the local aristocracy. It is reminiscent of an English parkland course although is surrounded by tree covered hills and affords magnificent views of the sea. Now there are 11 courses, all very different, offering unique challenges and experiences. It could be argued that Hua Hin has become Thailand's equivalent of Pinehurst in South Carolina, a genuine golfing mecca.
The gradual but inevitable influx of visitors had to be catered for by hotels and resorts and now Hua Hin boasts many tier-one international brands such as Accor, Six Senses, Hilton and Hyatt. Banyan, one of the most auspicious golf courses in the area, has its own resort located near the course and town. All Members of the Golf in a Kingdom program, these hotels put guests at the heart of their hospitality experience, but are slightly different in style and offer. Their details could be provided using their website collateral, but our choice is for the reader to see the following recent reviews taken from a well-known booking website. These reviews are all positive it's true, but they are representative. Beauty is in the eye of the beholder and the intent is to paint a picture that allows visitors to better understand what is available when they indulge in the Thai golf experience that is Hua Hin. Note, almost all the properties detailed are undergoing some sort of upgrade in what is Thailand's low season.

Hyatt
We've spent 10 days in this amazing hotel, which is quite beautiful. However, the beauty of the hotel is one thing, but the service and positive help of the staff makes the picture complete. The food was excellent, the hotel beautiful and the service outstanding!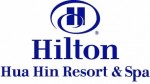 Hilton
Beautiful ocean and pool view from our balcony. Our rooms were spacious and well-appointed and we were very impressed by the fantastic swimming pool. The hotel beach is private and very clean. The best thing about the Hilton Hua Hin is its location with numerous beachfront restaurants, massage shops and great shopping all within a short walking distance.


Veranda
Let me begin that I and my family really had a great time during our stay @Veranda Hua Hin. The resort is set on a very good beach near Cha-am. The beach is very private and very clean, the sand white and soft. The pool is so big and so wonderful. Lobby and common area are clean and well maintained. Services are so wonderful. All the staff are friendly and so polite. Veranda Hua Hin has a great potential to be a top-five resort of Cha-am Hua Hin.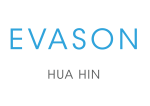 Evason
We had a wonderful holiday – true relaxation. All staff are helpful, attentive and detail orientated. We spent most of our time in the resort spa, dining in-villa and swimming in the pool although there are numerous activities on offer. Overall, we loved our stay at Evason to the max!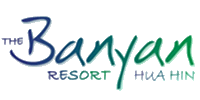 Banyan Resort
Our stay was amazing. Breakfast is great and varied, shuttle to the beach, shuttle to town, all for free. THE MOST BEAUTIFUL landscaping and setting. Breathtaking. Relaxing, quiet. Service is superb, fast, honest, over the top.